WP Engine and Box now use HHVM
Two big announcements back to back.
Box announced that they did their cutover to HHVM yesterday seeing their latency drop by 3x. I did a Q & A about HHVM today.
The wordpress hosting site wp-engine announced their support for HHVM today seeing a 5.6x speedup on their bbPress app, and 3.9x on their custom wordpress installs.
One of the main reasons I put so much time into HHVM is for these kinds of stories. I'm very proud of how far we've come and where we're going.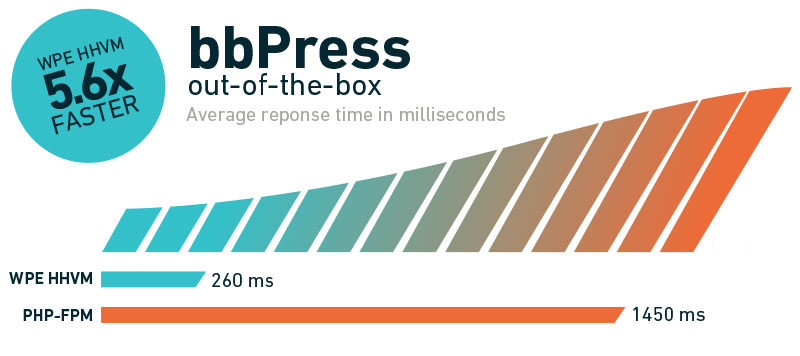 Comments
Pavel: That's some great news for me as I'm planning to migrate from PHP-FPM architecture to HHVM + FastCGI. I have a Dedicated Server running WHM/cPanel. I need precompiled packages of HHVM for Centos 6.6. What I'm going to do is download the Centos 6.6 (64bit) iso to make a compilation and thus create the RPM packages for the production (live) server.